I still can't believe it! I have registered yesterday for
QuiltCon East in Savannah
next February!!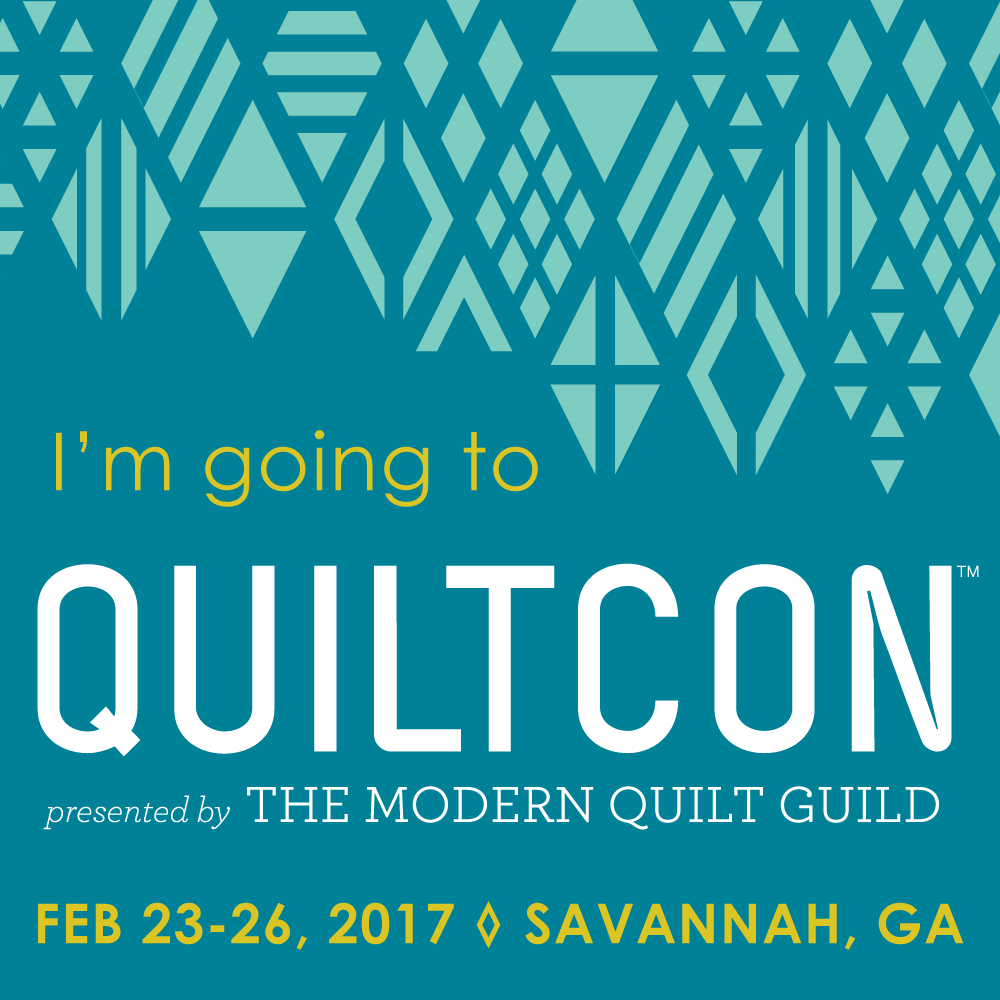 I couldn't decide on lecturers so I went with the full four day lecture pass for more flexibility.
I didn't really feel like taking a class, but I booked one anyway. So that I'm not there and then thinking why I didn't book a class. So that's the 3-hour-class I booked: Quilt Remix: Turn a Traditional Block into a Modern Quilt with
Riane Menardi of Vessel Quilts.
Oh, I can't wait! Hope to meet loads of people as well. If you're going to QuiltCon as well, get in touch!